Rustan Asker is an experienced sailor who comes from a long line of sailors and boatmen.
As a young boy Rustan helped his father, Henry Asker, and uncles in their shipping business transporting goods and passengers along the west coast.
As a teenager he worked as a boatman on the company's four ships, and when storms set in, he helped with salvaging work along the coast. They also serviced lighthouses around Tjörn and Orust.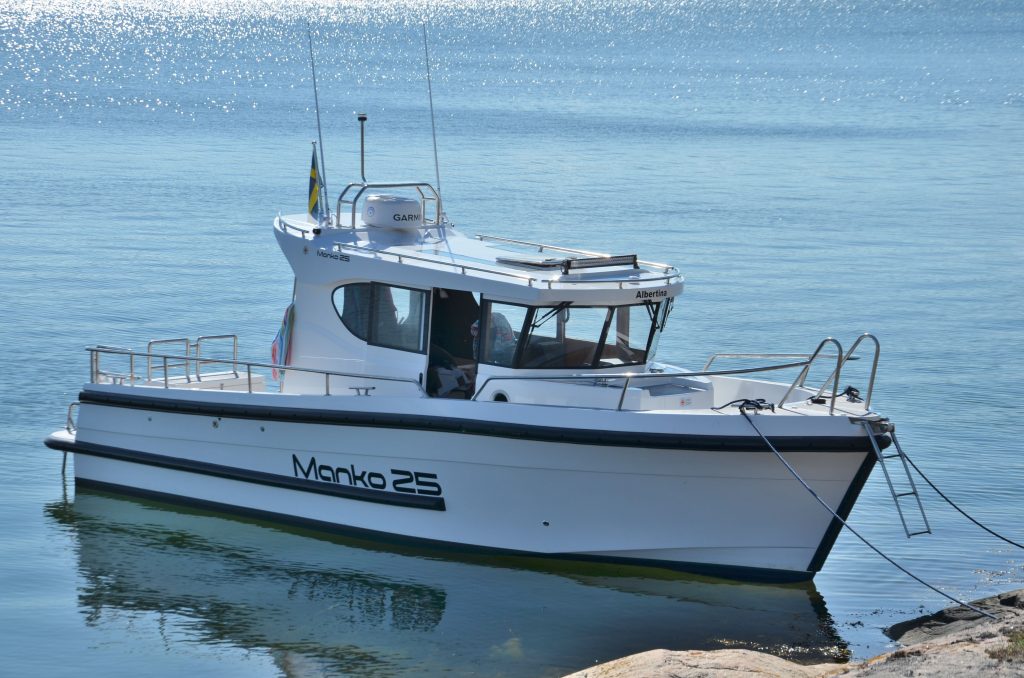 Our recently built boat, Albertina, is a Manko25, constructed by Långesjö boatbuilders in Bohuslän.

Albertina is a comfortable 8 x 2.9-meter motorboat with a spacious deck and plenty of seating. Inside, the comfortable heated cabin is perfectly kitted out for year-round travel.

The boat is CE-marked with room for 6 passengers and offers a separate WC and sink. The cabin also contains a small kitchen and sleeping area for two passengers.
The equipment
Albertina is equipped with navigation gear for all kinds of weather: GPS, VHF with DSC digital distress-call and automatic positioning, radar, sonar, AIS-transmitter and receiver, FM radio and triple heating systems.

Fishing gear can be rented for up to four passengers.

Call sign SFE 2486 and MMSI 265810760
Emergency and rescue equipment
We carry modern, comfortable inflatable rescue vests for up to 6 passengers. Life vests for children are also available. We also have a life raft, life buoy, flares and pharmaceuticals on board.
Permit for carrying passengers
Albertina has all the required permits, certificates and insurances for carrying passengers and the skipper has the necessary training, education and permits. Ship commander level VIII.